Facebook is part of 76% of Americans routine. Approximately 75% of that 76% visit these Facebook at least once a day. Facebook is the most-widely used of any major social media platforms, which includes LinkedIn (29%0, Twitter (24%), Instagram (32%) and Pinterest (31%0 and Facebooks user base is the most widely representative of the population as a whole.
When was the last time you updated your Facebook page?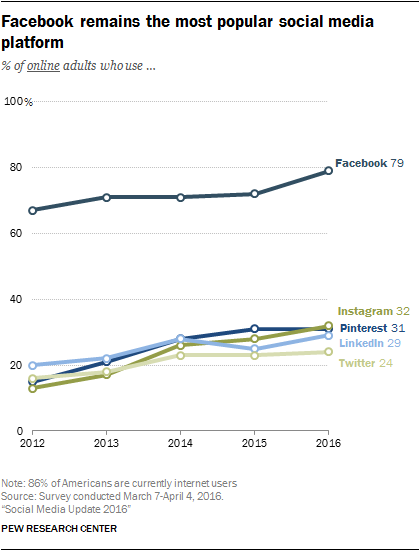 Benefits of Facebook Optimization
Consistent and Complete Company Information across all platforms
Providing pertinent business information on your Facebook page can help you come off as professional,
authoritative, and trustworthy.
Creating, Building and Reinforcing your Branding With Your Cover and Profile Photos
Cover photos have a high level of visibility on Facebook pages. Make sure your cover photo is visually appealing
and high-resolution, and aligns with your brand's style. It should also have a clear intent.
Always having and changing a Relevant Call to Action Button
Consistantly having a call to action (CTA) for your Facebook page, such as Book Now, Call Now, Contact Us, Send Message,
use App, Play Game, Shop Now, Sign Up, Watch Video, Send Email, Learn More, and Request Appointment.
Pin Revelent and Informative Posts to the Top of Your Page
Pinning an important post to the top of your Facebook page lets you spotlight that post and boost visibility.
Having a comprehensive Company Milestone Timeline on Your Page
Your CompanyMilestones are special types of Facebook posts that spotlights notable achievements and events from the past, highlighting your Growth, accomplishment and Branding.
Create Custom and Unigue Page Tabs
Creating your own custom tabs to your companies products categories or different services. This allows specific and awesome functionality. Designing custom tabs provides a ungue opportunity in which to direct users to a page or pages that profiles specific products or services you provide.
Team
VFM

Facebook Setup and Design Deliverables
Package Name
Setup & Design Social Media Optimization - Facebook
One Time Service
Time for Completion - One Month
SMO Profile Creation, Design & Optimization
Facebook Profile Setup
Facebook Profile Creation & Optimization
YES
Banner Customization of Facebook Profile
YES
Banner Image Sourcing, Editing, Resizing, and Customizing
YES
Facebook Business Page Creation & Optimization
YES
Facebook Business Page Design w/ Image Sourcing, Editing, Resizing, and Customizing
YES
Branded Content Writing for Facebook Business Page
YES
Facebook Profile Information Population
YES
Branded Content Writing for Facebook Business Page SEO Tab
YES
Website Social Integration
Social Sharing and Social Interaction Buttons Installed on Website
YES
Misc. Service Items
Dedicated IP Services
YES
Reporting and Auditing
Internal Report Auditing and Analysis
YES
Work Reports
YES
Facebook Marketing Services Packages
Package Name
Small


Social Media Optimization - Facebook

Medium


Social Media Optimization - Facebook

Large


Social Media Optimization - Facebook

Recommended Minimum Duration (can run for one month only, if desired)
6 Months
6 Months
6 Months
MONTHLY FACEBOOK MARKETING SERVICES
Social Media Services Breakdown
Facebook Profile Marketing
Facebook Profile Updates
5
10
15
Backlink Building from Profile Updates
YES
YES
YES
Facebook Commenting and Discussion
10
15
30
Backlink Building from Comments
YES
YES
YES
Facebook Groups Joined
0
2
4
Facebook Friend Reachout
10
15
20
Facebook Page Marketing
Facebook Page Updates
5
10
20
Backlink Building from Page Updates
YES
YES
YES
Photo Updates
2
4
10
Misc. Service Items
Dedicated IP Services
YES
YES
YES
Reporting and Auditing
Internal Report Auditing and Analysis
YES
YES
YES
Work Reports
YES
YES
YES