Local Campaigns Coming Soon to SMB Advertisers
This week Google held its massive developer conference (Google I/O). Next week is Google's annual event dedicated specifically to its ad products: Google Marketing Live. Google teased the event in a blog post, which focused on Local campaigns.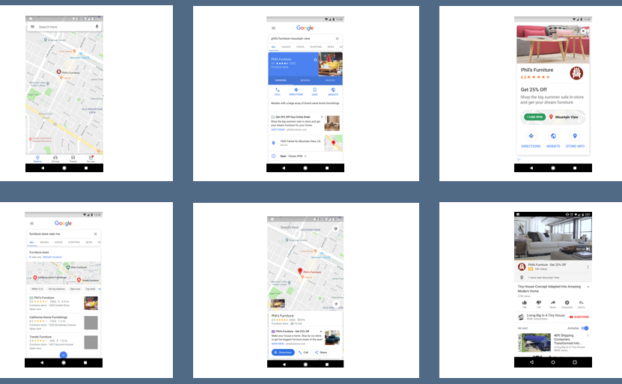 Local campaigns are a subset of Smart Campaigns, which are almost entirely automated. They're intended mostly for SMBs and specifically to generate foot traffic to business locations. The ads appear on Google search (including the Local Pack), in Maps, the Google Display Network and YouTube. (Google has been testing them with multi-location brands, which I'm sure will use them in a big way.)
This is Universal App Campaigns for local, which is the model that all of Google's ad products are increasingly following. Here's what Google said about Local campaigns in the blog post:
In recent global studies with 10 advertisers across several verticals, we found that Local campaigns helped brands drive a median 5x incremental return-on-ad-spend from their business locations.

Dunkin' is one example of a brand that used Local campaigns to promote its new "store of the future" experience and to highlight new beverage items like espresso. As a result, Dunkin' increased its monthly visits from Google Ads by over 400% and is planning to run Local campaigns as an always-on strategy throughout 2019.

Soon, Local campaigns will expand to help even more advertisers–including small businesses—drive other types of local actions like calls or directions to your business, even if you don't have store visits measurement enabled. We're also enhancing ads in Local campaigns to help you showcase product-specific information and offers.
Taking a page from subsidiary Waze, Google added that users will see advertiser locations on Maps when they are "planning or navigating along their route, and in Maps search suggestions based on signals like the area of the map a person is viewing or what they've searched for in the past."
This isn't retargeting per se but a version of it based on past user-search behavior. It's also form of awareness advertising for local business (and multi-location brands). Indeed, there's an interesting mix of brand and direct response available to SMBs through Local campaigns.
Will Local campaigns and Smart campaigns fulfill the original promise of AdWords Express? That's what we're waiting to find out.
via: Greg Sterling (@gsterling) is the vice president of strategy and insights at the Local Search Association